Posted by Rod Dever - Chamber President on 2 December 2019
Welcome to the November / December update from the Gosford Erina Business Chamber as we are now known.
So much has happened since our October update. Our events team delivered an excellent luncheon event at the Entertainment Grounds mid-month where our local Chamber played host to the Hon. Scott Morrison, Prime Minster of Australia. It's not every day a local Chamber is given the opportunity to host a keynote speaker of this level and this event was quite significant when put into perspective. We owe a huge vote of thanks to our local Federal Member, Lucy Wicks MP, Federal Member for Robertson and her office team for their work in securing the PM to attend our event and having him visit the Central Coast. We held the 72nd Annual General Meeting of the Chamber on the 26th November 2019. It was pleasing to see that our current board were re-elected. I take this as vote of confidence again from our members who for the greater part are providing positive feedback on the Chamber, its operations and management.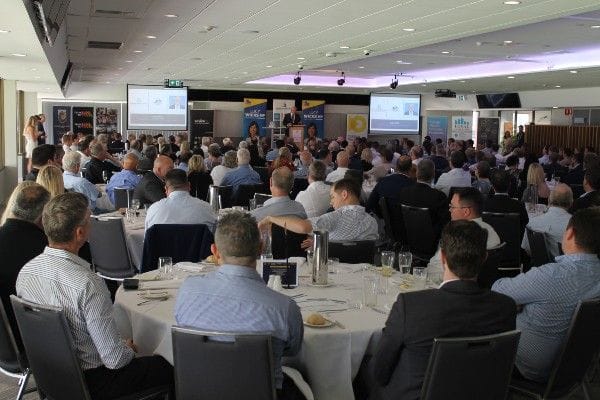 Understanding that we still have a long road ahead with many projects and matters of advocacy to work on in order to gain positive outcomes for the business community, but we are committed to results and have some performance strategies in place.
We have two new Board Members this year which is great to see. Welcome to Gabby Bowles from the Central Coast Mariners and Lois Marshall from Travel Managers Australia. This brings the leadership team to 10 for the 2019-2020 operating year. I am also pleased to see that we have more of our talented local women in business stepping up to be a part of the Chamber team. Diversity is important in any business and the Chamber is no exception. Let me be clear to this point, it's not about involving women, it's about engaging with the right people who have skills, knowledge and experience to assist us all, who just happen to be women which is great.
The Board met for its first meeting on the 27th November 2019 where the executive team were elected. The 2019-2020 Executive and Board team are:
President: Rod Dever
Vice President: Petrina Waddell
Treasurer: David Evers
Board Members: Anna Cruckshank
Darren Fischer
Edgar Adams
Tim Gunasinghe
Michael Trimblett
Gabby Bowles
Lois Marshall
I am again privileged to lead the Chamber but my role in all honesty is that of a representative. The entire board are a working board and I will add, a team who bring ideas, strategies, skills and experiences to the fold and for this I am grateful.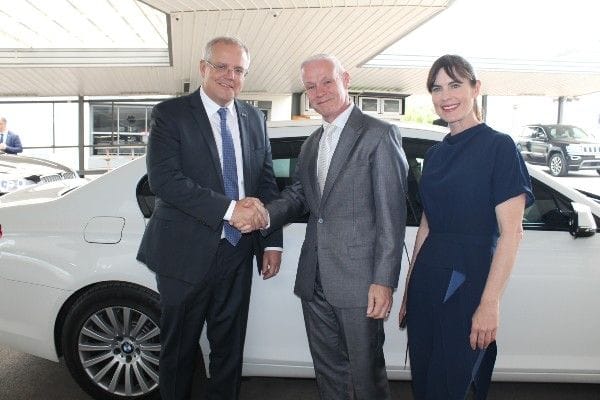 We have actively been promoting the University of Newcastle's proposed Gosford Campus to all and anyone who will listen. We are working to maintain support and attention on this project as the economic and social contribution the campus could make to our city seems strong. We support the opportunity for a university campus to be created in Gosford, but of course as with any business proposal, we need to see some of the finer details to be sure that any funding allocated would represent value for money to the investors (various levels of government) and to the tax payers of Australia. We want the local economy to benefit as well.
Gosford revitalisation has again received a boost with the recent announcement of Mr Greg Sullivan to the role of Director of Planning Hunter/Central Coast. Greg has been a valued contributor to the start of the revitalisation project, and we look forward to working with him and his department, where appropriate, to keep the momentum going for our city's progress.
Recently I met with representatives of Central Coast Council to talk about a main street activations project. We have some exciting concepts under review on how we can activate some of the vacant spaces in Mann Street (predevelopment sites) and some new strategies on how we can foster new businesses to come into the city. We are looking to host some "Business in a Box" information sessions for pop up stores that will be relocatable as well as some window front displays to take the 'drab" out of a vacant tenancy.
As we rush toward the end of the year, I would like to thank everyone who has supported our Hygiene Helpers Program. We now have almost 2000 packs that we will start to deliver in the coming weeks to your support services.
Thank you all for an amazing year so far for the Chamber and we wish you all a very merry and safe Christmas and a great new year for 2020.
Regards


Rod Dever
Chamber President.